The Only Safe Option
Seven NZ trampoline brands were tested by Consumer NZ against the Safety Standard (AS 4989:2015). Springfree was the only one that passed.
The Only One That Passed
Only the Springfree Trampoline had no safety failures. The other 6 trampolines tested either failed structural tests, didn't protect the user from impact on the frame or enclosure, or had dangerous head entrapment problems or pinch points.
"Springfree is the only model Consumer NZ is recommending from the seven trampolines in its latest test" - Consumer NZ General Manager, Derek Bonnar
10/10 Safety Performance Score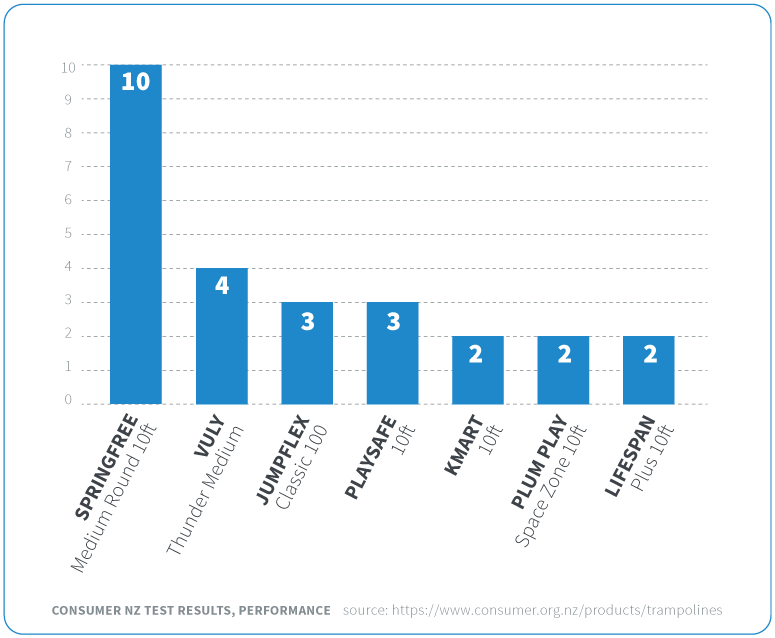 Most Awarded Trampoline
Our commitment to safety, quality and innovation is the most recognized in the industry.