Purchase selected Springfree Trampoline models and receive a FREE Flexrstep+ a FREE Flexrhoop + a FREE Shifting Wheels!
That's massive savings of $377!
Use promo code DUNKNZ at the checkout
Terms & Conditions apply, this offer ends 20th July 2018. Offer available online, instore or over the phone.
How to claim this offer:
Online purchase steps:
Step 1: Choose your Springfree Trampoline & add to cart.
Step 2: In checkout, select 'Deliver to My Address'
Step 3: Apply promo code: DUNKNZ.
Springfree Trampoline is the only recommended trampoline by unbiased and independent body Consumer NZ. The Springfree Medium Round Trampoline is the only trampoline tested to pass all the safety tests against the Australian Safety Standard AS 4989:2015. Consumer NZ General Manager, Derek Bonnar, said the "Springfree is the only model Consumer NZ is recommending from the seven trampolines in its latest test". Read More.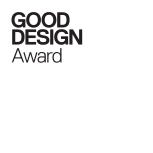 Most Awarded Trampoline
Our commitment to safety, quality and innovation is the most recognized in the industry.
Need help?
Give us a call and we'll answer any questions you may have!
Our friendly Customer Care Representatives can help you with the following:
How do I choose the best trampoline for my backyard and family?
Will you install my trampoline?
Where can I try your trampolines?
What is the latest deal?
Our team is standing by to help!
Offer only available with new Springfree Trampoline purchases paid in full. Excludes R54 Compact Round models.
Offer only available by calling 0800 586 772.
Free accessory is non-transferable, or redeemable for cash and cannot be exchanged for any other goods.
Offer only available for a limited time, MUST provide proof of purchase of traditional design trampoline or you will not be eligible.
This offer is non-transferable.
New or existing layby orders or insurance claims are not eligible for this offer.
Springfree Trampoline reserves the right to limit, end or change the terms of this offer without notice.
Following completion of your purchase, delivery and will be within 10 business days from purchase date.
This offer cannot be used in conjunction with any other offer or promotion.
Offer only available within the promotion period dates.