Springfree Trampoline is the only recommended trampoline by unbiased and independent body Consumer NZ. The Springfree Medium Round Trampoline is the only trampoline tested to pass all the safety tests against the Australian Safety Standard AS 4989:2015.
No Major Safety Failures
"Springfree is the only model Consumer NZ is recommending from the seven trampolines in its latest test." - Consumer NZ General Manager, Derek Bonnar
Only the Springfree Trampoline had no major safety failures. The other 6 trampoline tested either failed structural tests, didn't protect the user from impact on the frame or enclosure, or had dangerous head entrapment problems or pinch points.
Amongst the trampolines tested, a number of prominent brands that are promoted as designed for safety were shown not to be safe.
The Best Trampoline Tested
The R79 Springfree Trampoline proved to be the best.
Passed all structural, impact and safety tests.
The frame and enclosure are strong and durable.
Good protection from any impacts against the frame, mat, and enclosure.
No significant entrapment hazards on the trampoline.
Most trampolines are dangerous.

Consumer NZ says - Otago Daily Times
Majority of trampoline models have major safety problems.

Consumer NZ - TVNZ 1 newsnow
Majority of trampoline models have major safety problems.

Consumer NZ - TVNZ 1 newsnow
Six out of seven trampolines fail safety tests.

Consumer NZ - Stuff
Most trampolines unsafe.

Consumer NZ says - NZ Herald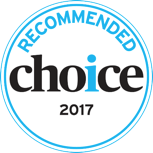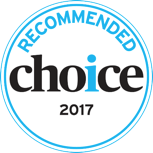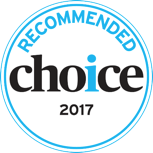 Most Awarded Trampoline
Our commitment to safety, quality and innovation is the most recognized in the industry.
Offer only available with new Springfree Trampoline purchases paid in full. Excludes R54 Compact Round models.
Offer only available by calling 0800 586 772.
Free accessory is non-transferable, or redeemable for cash and cannot be exchanged for any other goods.
Offer only available for a limited time, MUST provide proof of purchase of traditional design trampoline or you will not be eligible.
This offer is non-transferable.
New or existing layby orders or insurance claims are not eligible for this offer.
Springfree Trampoline reserves the right to limit, end or change the terms of this offer without notice.
Following completion of your purchase, delivery and will be within 10 business days from purchase date.